Welcome to The O.C. Wikia
The O.C. was a teen/young adult drama series created by Josh Schwartz. The first episode aired on 5 August 2003 and it was decided to be off air 3 January 2007, running a total of four seasons. The series centers around Ryan Atwood, a troubled youth from a broken home who which is first "lodge" and then finally adopted, by the rich Cohen family, who lives in the sunny Orange County, for this reason the title : The O.C..




We are currently editing 483 articles.


IMPORTANT NOTICE : Please respect all views and all perspectives. This wiki is meant for a better understanding of the show, and for a strong, friendly community. Hateful or vulgar posts against someone or something can and will be removed by the Admins. Thank you for reading this notice; please spread the word, and keep it nice.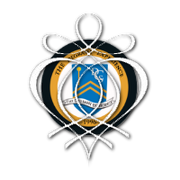 Disclaimer: Please note this wiki site is in no way affiliated with FOX network or any other persons or organizations responsible for the production of The O.C. All trademarks and copyrights belong to their respective owners, and are used here under the terms of Fair Use. All images and videos © copyright of FOX network
Community content is available under
CC-BY-SA
unless otherwise noted.